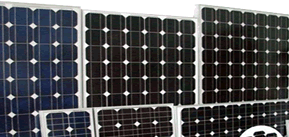 Abbey Solar Technologies are able to arrange for the FREE fitting of (PV) photovoltaic panels to your property both private and commercial, which will give you use of the FREE electricity for up to 25 years.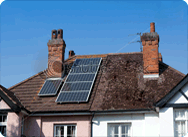 Photovoltaicis are still the best investment with returns at over 15%. If you have money sitting in the bank earning you nothing - consider Solar PV as an investment -and dont forget it is Tax Free for 20 years.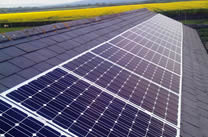 We provide commercial photovoltaic design and installation services for business of all forms from agriculture to heavy industry around the world. Our engineers have design expertise & experience.
Infra Red Heating Panels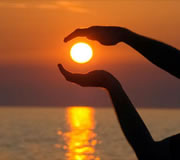 We supply and install the Sunny Heat range of Infra-Red heating panels which are 70% cheaper to run than centralised heating systems. Infra-Red heating panels heat objects rather than air so do not create convection currents.
Infra-Red heating panels draw a very low wattage once they are up to temperature and are very economical to run. The panels are also associated health beneifts with using infra red as a heat source which are well documented on the internet