Infra Red Heating Panels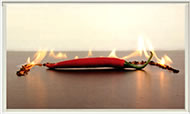 Infra red heating has been around on the continent for some time now and is used as a primary heating source. Tests have shown that by installing infra red panels, heating cost can be reduced by 70% when compared to centralised heating systems.
Infrared waves are part of the natural light spectrum from the sun, without skin-damaging ultraviolet radiation. NASA and other space agencies have utilized infrared heating technology and it has revolutionized health and beauty products all over the world. Infrared long waves are a form of light energy from the sun, but due to the longer wavelengths the human eye cannot see them. SUNNYHEAT panels emit infrared waves of 10.000 nanometers, which is within the "biogenetic" range. Biogenetic infrared energy is essential and beneficial for all living things.
Infrared long waves have the properties to penetrate, refract, radiate and reflect. This is the difference between infrared heating and the common convection heating methods.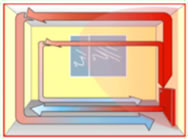 Heat from conventional heating sources creates thermal currents which means heat rises upwards, meaning the lower half of the room is cooler than the top and this also distributes dust around the room.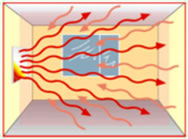 With Infrared the heat radiates evenly from the panel warming everything in its path. So if the panel is ceiling mounted the whole room is an even temperature and all parts of your body feel warm.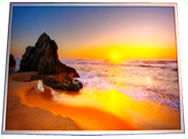 Our range of Panels can come in a variety of sizes to suite all room areas and several finishes included opaque glass, black glass, mirrored finishes and custom finished from your artwork or photo.